Different Types of Pavers in Las Vegas
Brick
Brick pavers have been used as a paving material for centuries. Brick pavers are made from molded clay and baked in a kiln. They're usually set into a sand or mortar base for installation. Brick can be laid in a range of different patterns and brownish red color combinations. They have a great texture and are bright alternatives to concrete. The materials that make up brick pavers are reusable and eco-friendly. However, brick is pretty fragile so it chips easily over time.
Concrete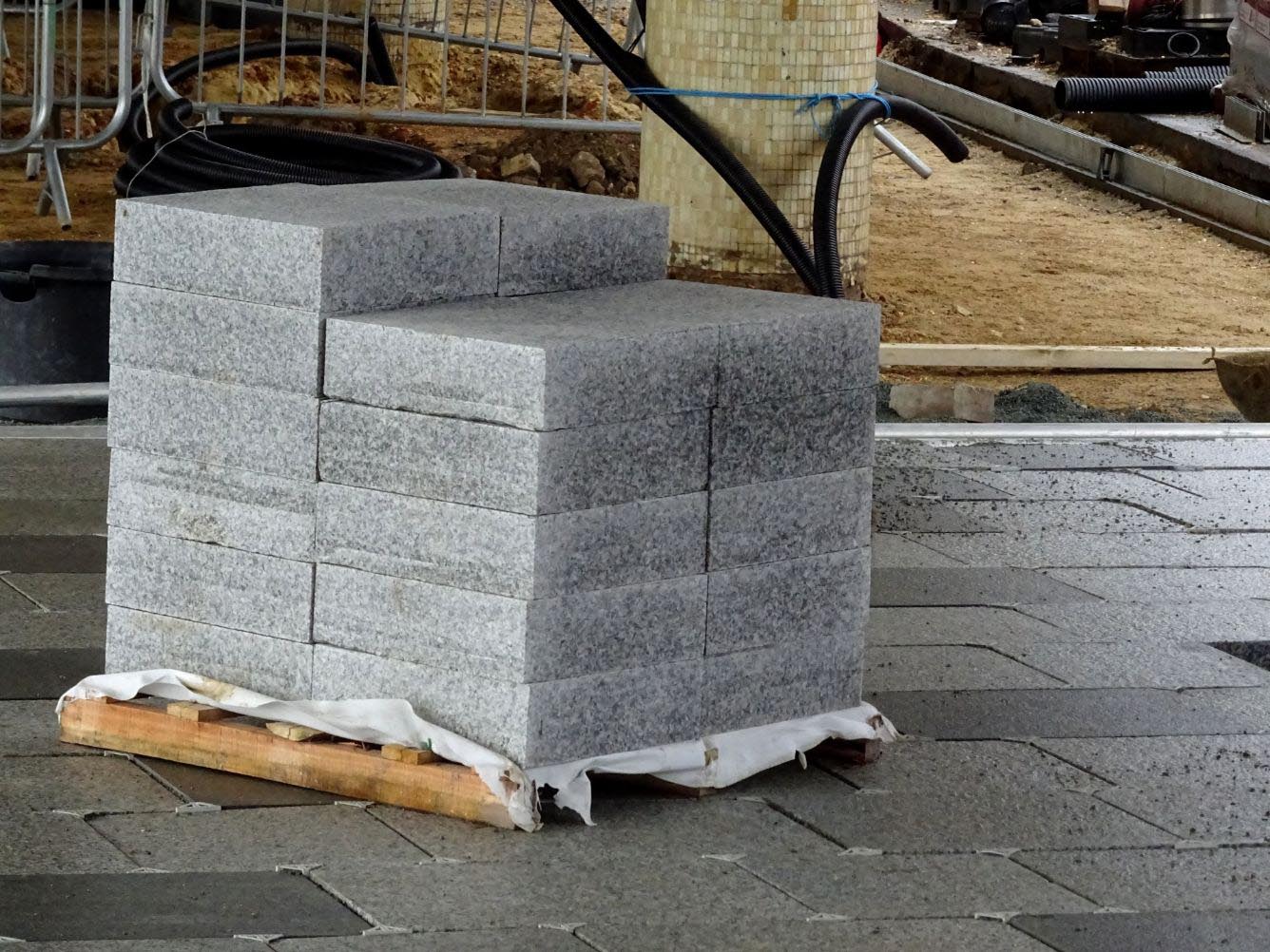 Concrete pavers come in many different shapes and styles. Concrete pavers are an extremely popular flooring option for driveways, walkways and even indoors. There are so many different colors, sizes, textures and thicknesses. You can customize it just the way you want it. Concrete gives a cool, minimalist finish. Concrete paver installation is pretty straightforward and there's not a lot of hassle involved. Concrete pavers are cheaper than brick pavers as well. However, in extreme temperature changes concrete can crack. They also need to be sealed often to preserve them, and longevity isn't one of concrete's strong suits.
Bluestone Pavers
Bluestone pavers are elegant and sustainable. They can be crushed into gravel or used in large slabs for paving in Las Vegas. Of course, they can be used in tile form as well. Bluestone pavers are very durable and flexible in terms of shaping. They have a beautiful color that eventually fades into a still pleasing light grey (can you guess what the original color is by the name?) Be wary of counterfeit bluestone which has become a problem in the market. Authentic bluestone is pretty pricey to get ahold of as well.
Flagstone
Flagstone pavers make stunning and impressive patios. It's used very often in this application and it comes in unique shapes. A professional contractor will have to fit all of those different pieces into one cohesive, completed puzzle. The pavers are thinner so they aren't the best choice for a driveway. You can find them in lots of different colors but the most common are greys and reds. Flagstone is no-slip and more durable than concrete. It has a very beautiful finish and easily complements other stones. It's harder to achieve a pre-determined, desired result when using flagstone. They are also pretty pricey in comparison to other paver options.
Marble
Marble sounds like it's too fancy for mere pavers, but you can actually get marble pavers that are suitable for outdoor areas like walkways and patios. Marble is made when limestone is exposed to very high heat and pressure. Marble can be used for both residential and commercial paving in Las Vegas, Nevada. These pavers really make for gorgeous hardscaping with an elegant feel. Marble has a delightfully smooth fish that gives it a regal look. These pavers will last long for sure, and they will also add value in terms of resale. However, marble conducts heat quite well so it can get pretty hot underfoot. They are also pretty easily scratched and stained, even from cleaning products.
2704 Aarondavid Dr. Unit A, Las Vegas NV, 89121
775-571-6218